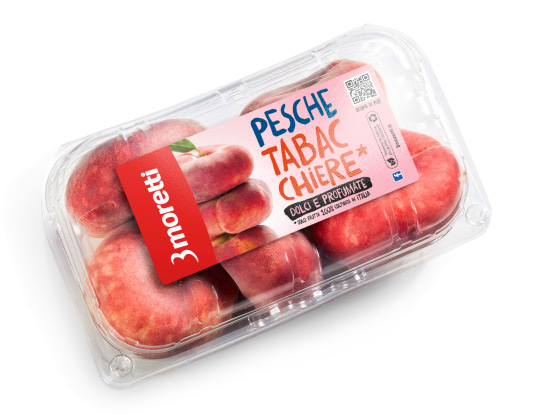 Pistachio Plum cake with Flat Peaches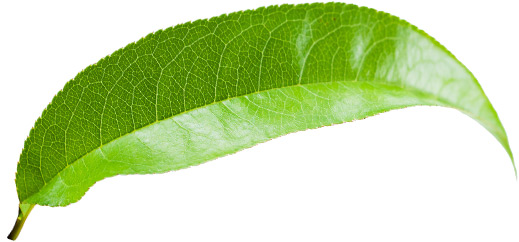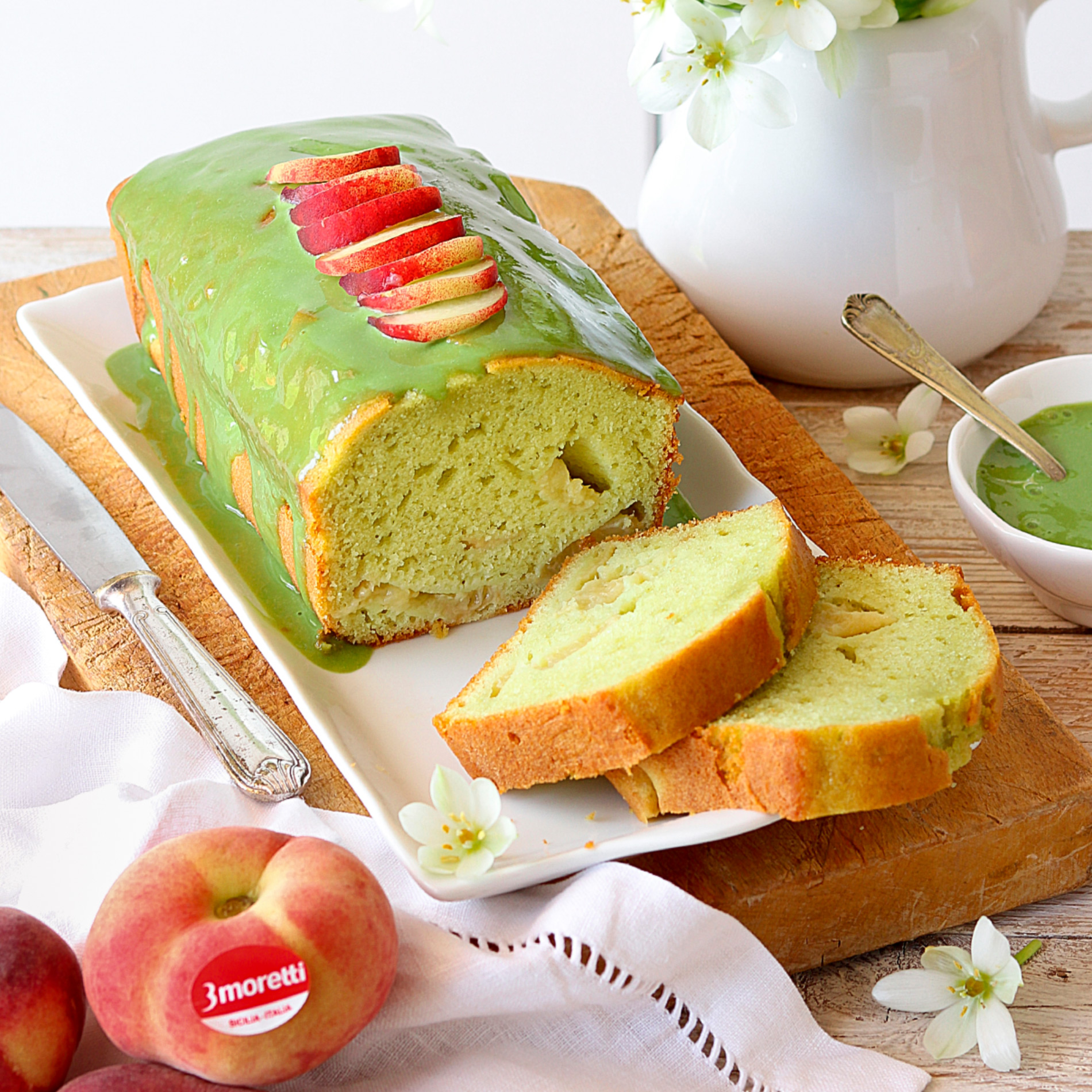 Preparation
1
In a bowl, whisk the eggs with the sugar until the mixture is light and fluffy.
2
Add the oil and then the yoghurt and pistachio paste, continuing to whisk at low speed.
3
Now add the sifted flour to the baking powder, the salt and chopped 3moretti peaches and mix.
4
Pour the mixture into a greased and floured 25cm cake tin. Bake at 180°C and for about 45-50 minutes, continually testing with a skewer until it comes out clean.
5
Prepare the pistachio sauce by combining the cream and honey in a small saucepan and heating it up.
6
Turn off the heat and add the squeezed gelatine, previously soaked in cold water, and stir.
7
Finally, add the pistachio paste and stir until it is smooth.
8
Allow to cool and pour over the plum cake, then decorate with peach slices.
Ingredients
For the plum cake
200 g
Cleaned 3moretti Flat Peaches
200 g
00 flour
200 g
sugar
125 g
yoghurt
30 g
pistachio paste
10 g
baking powder for desserts
50 ml
seed oil
to taste
a pinch of salt
For the pistachio sauce
100 ml
fresh cream
50 g
pistachio paste
15 g
honey
1 g
jelly