AVAILABLE
from July
to October
CULTIVATION
Valli dell'Etna,
Monti Nebrodi
PACKAGING
Tub of
500g, 750g and 1kg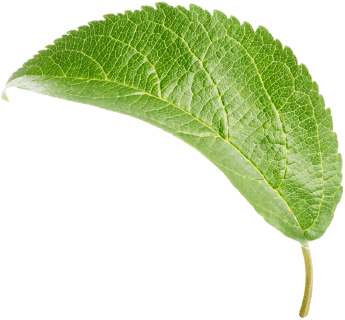 A seductive little delight of scents, round and fleshy, the 3moretti pear, one of Etna's specialities, is beaming in the summer!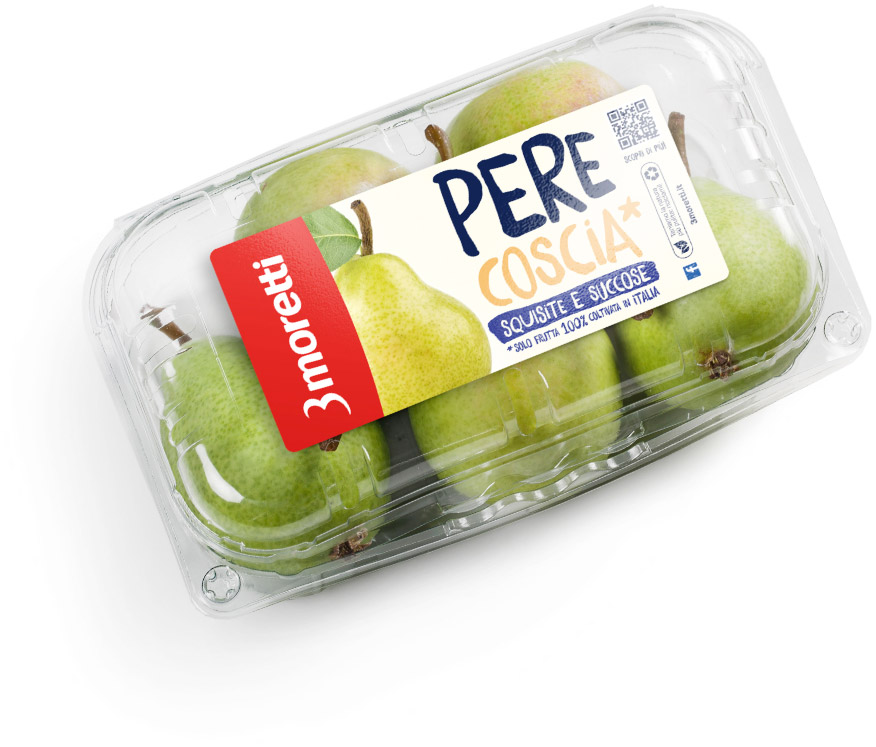 A

natural boost

of energy and vitamins
A summer variety typical of the Etna valleys, rich in vitamins, minerals and simple sugars, the 3moretti Coscia Pear helps you recharge to get the energy you need to get through the summer days.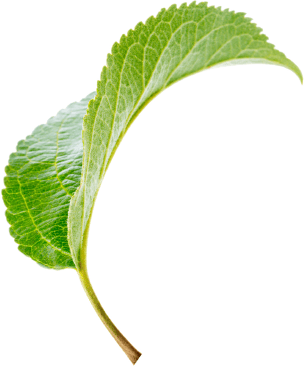 Very few calories

in a few simple sugars
A crunchy sweetness with a slightly
thirst-quenching tartness, a source of valuable potassium, vitamin C and natural antioxidants (betacarotene, lutein).
From the slopes of Etna,
a delight rich in minerals and vitamins
to recharge your summer.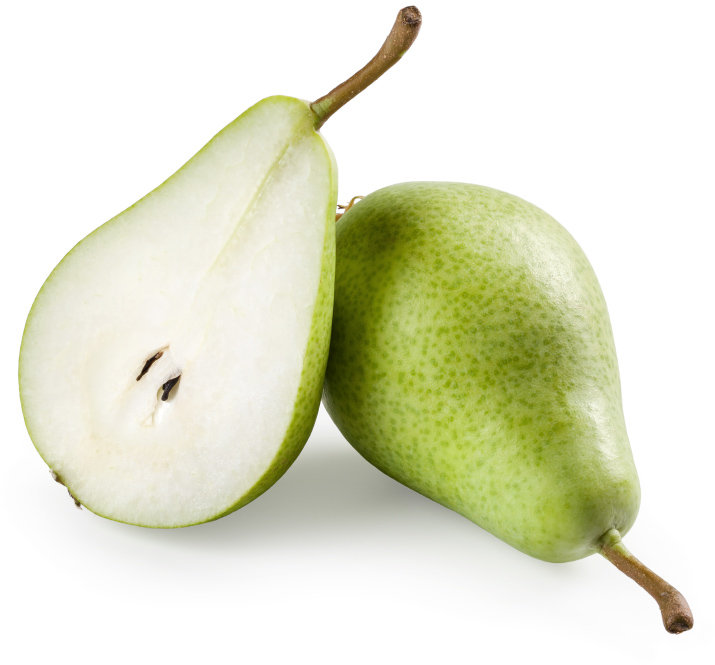 An ancient, delicious
and little-known fruit
Crunchy to nibble on, sweet and juicy, eaten at room temperature to enjoy the aromas or, fresh from the fridge, as a small sorbet that is always ready to eat: the 3moretti Coscia Pear is a guilt-free dessert!
| | JAN | FEB | MAR | APR | MAY | JUN | JUL | AUG | SEP | OCT | NOV | DEC |
| --- | --- | --- | --- | --- | --- | --- | --- | --- | --- | --- | --- | --- |
| COSCIA PEARS | | | | | | | | | | | | |
* Times may vary depending on weather conditions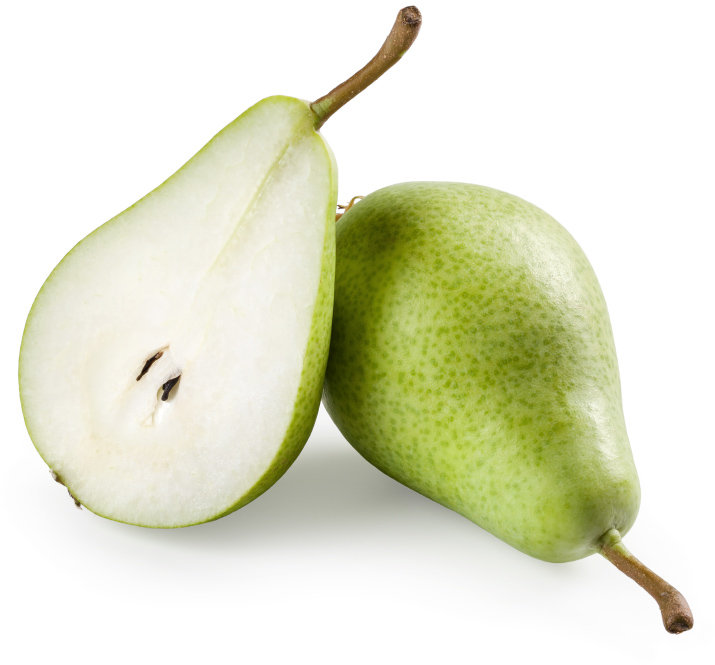 How to store
3Moretti Coscia Pears
Keep 3moretti Coscia Pears in the fridge... you can munch on them whenever you like as a fresh, natural sorbet.
But we recommend that you take them out an hour or so before your meal so that you can enjoy the full flavour and sensual aromas of this unique fruit.
TUB
of 500g
TUB
of 750g
TUB
of 1kg
PLAFORM
of 5kg
PLAFORM
of 8kg
Coscia Pears
LaThe Coscia Pear is at the top of the dental food pyramid, it is recognised as an effective anticavity solution when you don't have your toothbrush with you.
Because of their low sugar content, and the mechanical graininess of the fruit and skin, munching on a 3moretti pear at the end of a meal helps remove cariogenic food residues and fight tooth decay naturally!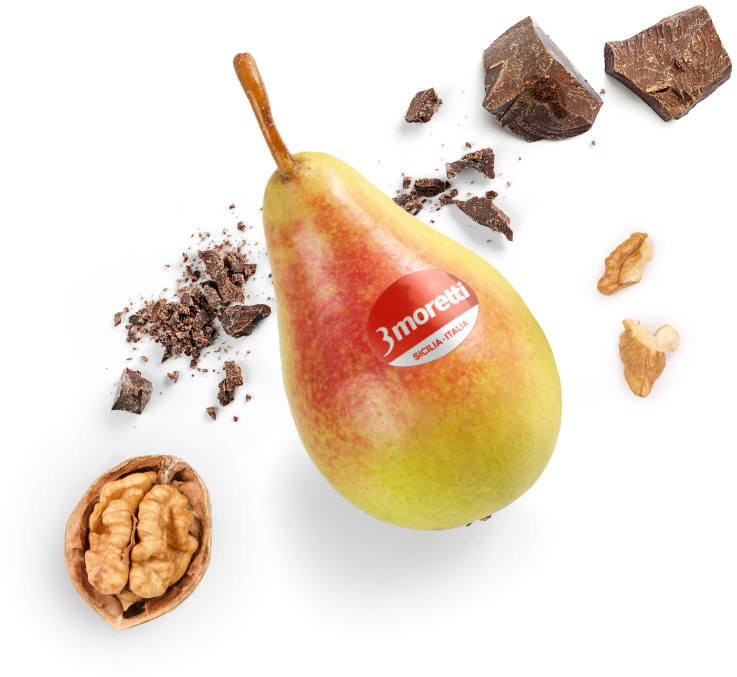 Table of
nutritional values
| | |
| --- | --- |
| Water | 87 g |
| Energy | 42 kcal |
| | 176 kJ |
| Protein | 0.3 g |
| Fats | 0.1 g |
| Cholesterol | 0 mg |
| Sugars | 8.6 g |
| Fibre | 3.8 g |
* Data based on 100g of product, source www.crea.gov.it