AVAILABLE
from December
to May
CULTIVATION
Valle dell'Etna,
Piana di Catania
PACKAGING
1.5 and 2kg nets
5 and 8kg boxes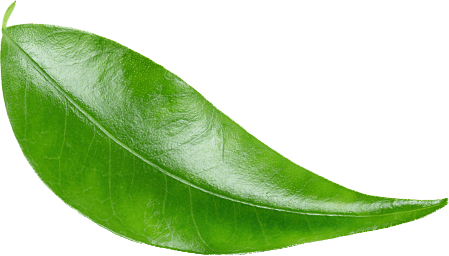 A treasure trove of heady scents and a joyous experience for the palate, it is the crown jewel of the island's citrus production: the Sicilian Tarocco!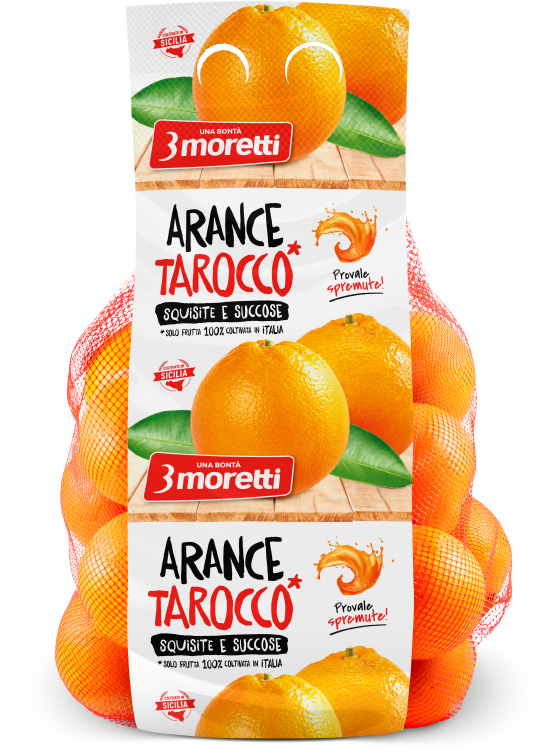 Flavour and energy wrapped in a

fruit without equal
A true wonder of nature, it has been introduced everywhere in the world in a vain attempt to recreate the aromas and colours of the Etnean varieties: the real Tarocco is only created here in Sicily.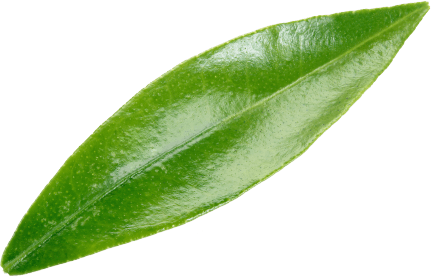 The frost that

lights
its red pulp
Only Etna's climate and soil have the right conditions to grow 3moretti Tarocco oranges: on the sunny slopes, the coolness of the evening generates the temperature differences between day and night, and like a spark, the valuable anthocyanin ignites its fleshy pulp with carmine red.
A

living, mercurial

fruit
Pigmentation and organoleptic properties change according to climate and territory:
the same plant, in different places and climates, will produce fruit of different tastes and colours.
Savour all the precious varieties of 3moretti Blood Oranges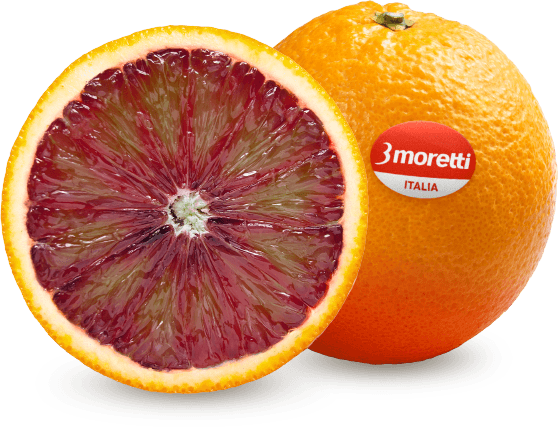 AVAILABLE
from December
to February
CULTIVATION
Valle dell'Etna,
Piana di Catania
PACKAGING
1.5 and 2kg nets
5 and 8kg boxes
Extremely juicy, intense and intoxicatingly fragrant, with a sweetness just tinged with acidity
Deep, brazen red, an ally in cancer prevention with its explosion of anthocyanins, the Moro orange is a variety for connoisseurs.
Lots of valuable vitamins and noble minerals, pectin that helps fight cholesterol, taste, colours and intense scents reminiscent of volcano lava.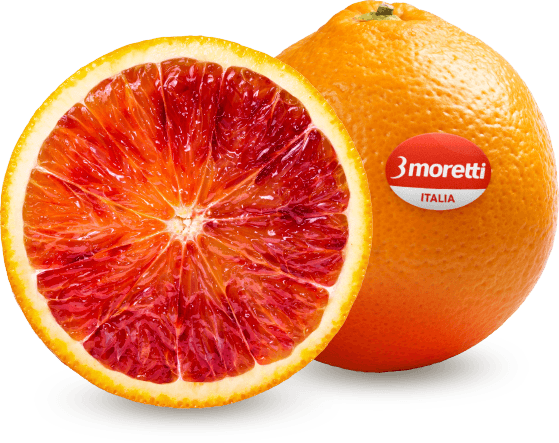 AVAILABLE
from March
to April
CULTIVATION
Valle dell'Etna,
Piana di Catania
PACKAGING
1.5 and 2kg nets
5 and 8kg boxes
The juicy red fruit that heralds spring!
Deep orange peel with red streaks, pulp mottled with intense red, very juicy and with few seeds: the 3moretti Sanguinello is rich in anthocyanins that combat free radicals, noble vitamins and minerals, for delicious and healthy juices.
| | JAN | FEB | MAR | APR | MAY | JUN | JUL | AUG | SEP | OCT | NOV | DEC |
| --- | --- | --- | --- | --- | --- | --- | --- | --- | --- | --- | --- | --- |
| TAROCCO | | | | | | | | | | | | |
| MORO | | | | | | | | | | | | |
| SANGUINELLO | | | | | | | | | | | | |
* Times may vary depending on weather conditions
How to store
3moretti Blood Oranges
Blood oranges, like all of our citrus fruits, keeps well at room temperature in a cool, unlit place.

Turning and moving the fruit daily, limiting contact between each other, will prolong its shelf life.

You can keep the oranges in the fridge, in the fruit drawer, or in well perforated bags (no closed containers!)
NETS
of 1.5kg
NETS
of 2kg
NETS
of 3kg
BOXES
of 4kg
BOXES
of 5kg
BOXES
of 8kg
Tarocco
Moro
Sanguinello
Drink the

freshly squeezed

juice!
It is precisely when freshly squeezed
that the nutritional and vitamin values
are 100% available.
Keep 3moretti Blood Oranges on hand at all times - an intoxicating stream of vitamins, minerals and energy, ready to eat and drink!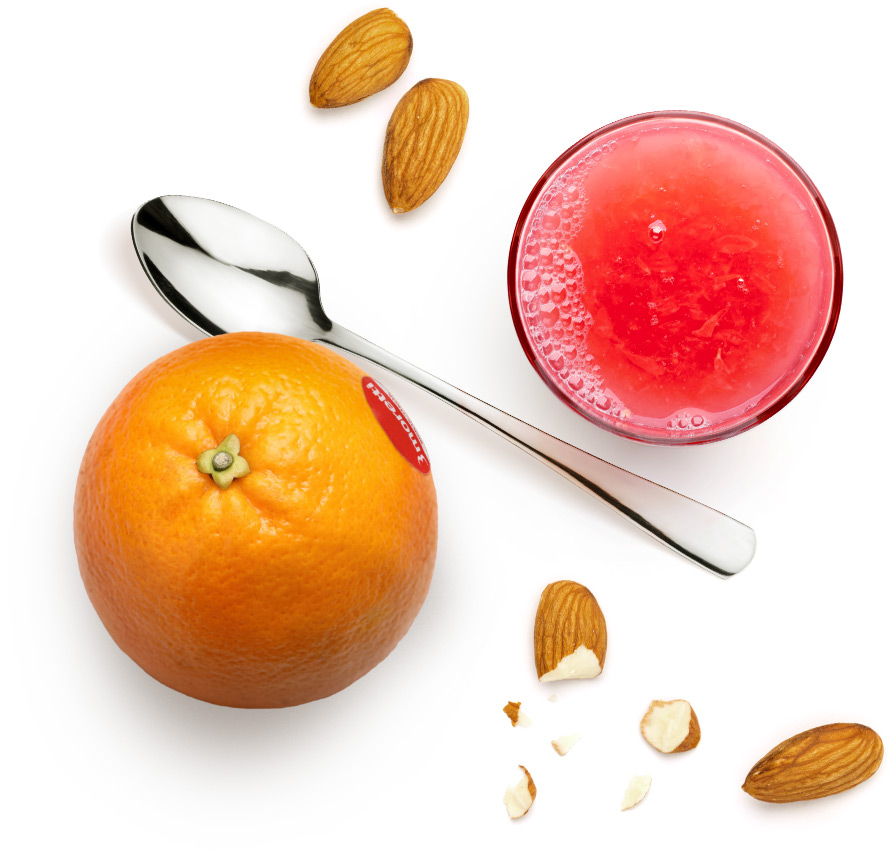 Table of
nutritional values
| | |
| --- | --- |
| Water | 87.2 g |
| Energy | 45 kcal |
| | 188 kJ |
| Protein | 0.7 g |
| Fats | 0.2 g |
| Cholesterol | 0 mg |
| Sugars | 9.9 g |
| Fibre | 1.6 g |
| Vitamin C | 53 mg |
| Vitamin A | 210 μg |
* Data based on 100g of product, source www.crea.gov.it