AVAILABLE
from August
to November
CULTIVATION
Valle dell'Etna
PACKAGING
Tub of 500g,
750g and 1kg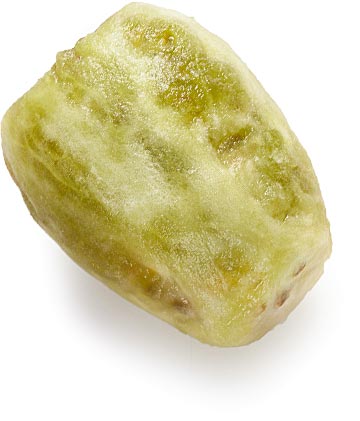 Without chemical treatments or fertilisers, the 3moretti prickly pear grows untamed amidst the roughness and finds water in the parched earth to give us its sweetness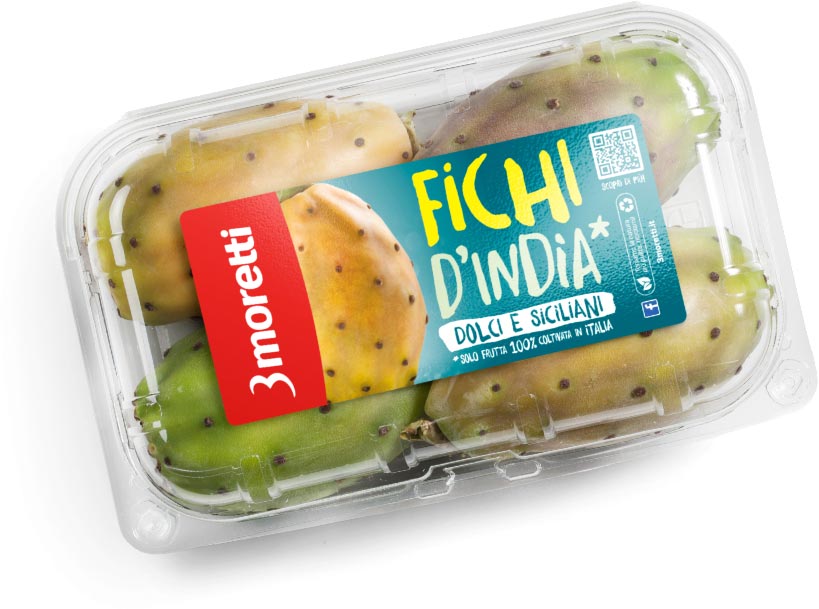 Red and purple, orange, yellow, green: always sweet and without thorns, the 3moretti prickly pear comes in many colours and delicious nuances in taste.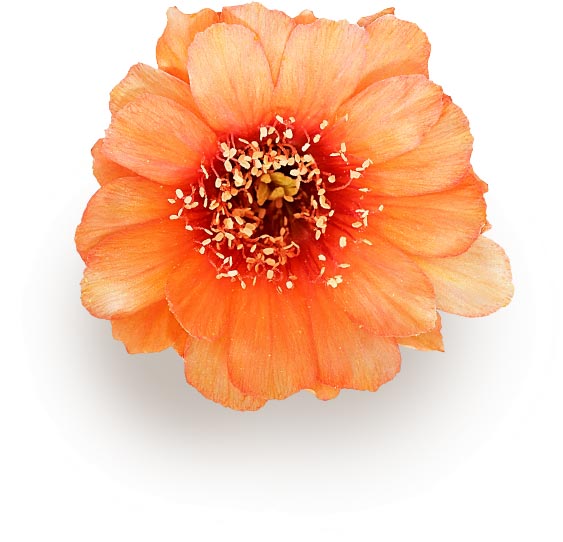 Searching for water

from deserts to volcanoes
A Mexican cactus transplanted for centuries on the slopes of Etna, the Prickly Pear has found its ideal habitat here,
becoming a symbol of Sicily.
An unparalleled source of fibre, vitamins and minerals, 3moretti prickly pears have great antioxidant, cleansing and healing properties for gastric mucosa.
A mine of vitamin C, potassium and magnesium, and valuable fibre for your body
Fibre content
per 100g of fruit.

Plum

Banana

Pomegranate

Apple

Pear

Prickly pear

1.5g
1.8g
2.2g
2.6g
3.8g
5g
Thanks to betalain and mucilage,
3moretti prickly pears reduce the absorption of dietary fat in
the pancreas and sugar in the intestines.
| | JAN | FEB | MAR | APR | MAY | JUN | JUL | AUG | SEP | OCT | NOV | DEC |
| --- | --- | --- | --- | --- | --- | --- | --- | --- | --- | --- | --- | --- |
| Prickly pear | | | | | | | | | | | | |
* Times may vary depending on weather conditions
How to store
3moretti Prickly Pears
When they are still intact, 3moretti prickly pears last for several days in the refrigerator. Once peeled, it is advisable to eat them immediately, or to store them in the fridge for no more than a couple of days.

To prolong their shelf life, you can store them in a container covered with a well-wrung damp cloth.
TUB
of 500g
TUB
of 750g
TUB
of 1kg
BOX
of 3kg
Prickly pears
Did you know that what we call
thorns are actually... the leaves of the prickly pear plant?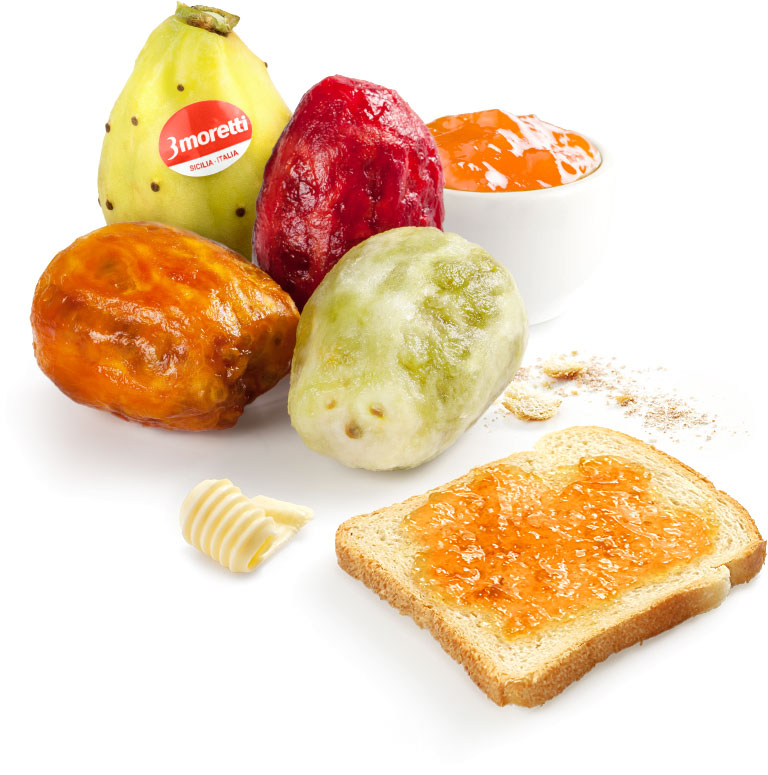 Table of


nutritional values
| | |
| --- | --- |
| Water | 83.2 g |
| Energy | 63 kcal |
| | 263 kJ |
| Protein | 0.8 g |
| Fats | 0.1 g |
| Cholesterol | 0 mg |
| Sugars | 13 g |
| Total fibre | 5 g |
| of which are soluble | 0.13 g |
| of which are insoluble | 4.87 g |
| Vitamin C | 18 mg |
| Vitamin A | 10 mg |
* Data based on 100g of product, source www.crea.gov.it