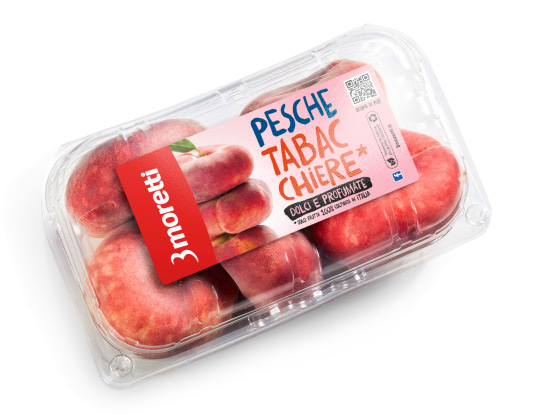 Tart with Ricotta, Pistachios and Peaches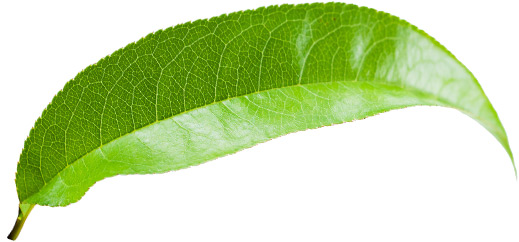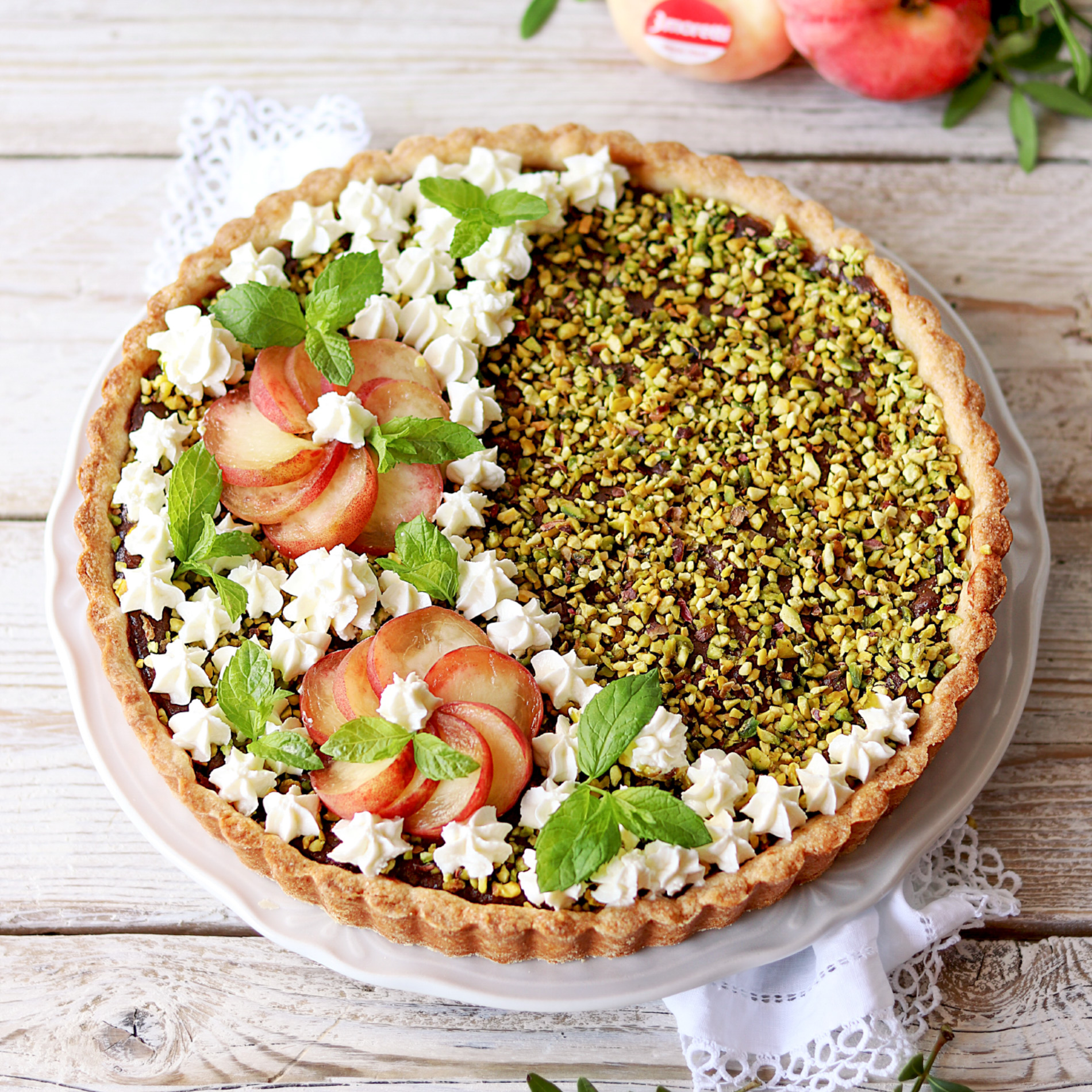 Preparation
For the pastry
1
Mix the flour and pieces of cold butter in a bowl and begin to mix, then add the sugar, egg and a pinch of salt, kneading quickly to form a smooth dough.
2
Wrap the dough in cling film and leave it to stand in the fridge for about 1 hour.
3
When the hour has elapsed, take the pastry from the fridge and roll it out with a rolling pin on a sheet of baking paper, line a greased and floured 24cm diameter mould and pierce the bottom with a fork.
To make the filling
1
Mix the ricotta, sugar, pistachio flour and egg in a bowl and stir until the mixture is smooth.
2
Wash and clean the 3moretti peaches, cut them into pieces and add them to the cream.
How to assemble it:
1
Pour the cream into the shell and bake at 200°C for about 30/40 minutes.
2
Once cooked, take out of the oven and leave to cool on a wire rack.
3
Sprinkle the pistachio grains over the tart.
4
Whip the cream with the mascarpone and sugar and put it into a piping bag with a star-shaped nozzle.
5
Now decorate the tart with cream bows, peach slices and mint leaves.
Ingredients
For the pastry
150 g
00 flour
70 g
butter
70 g
sugar
1
small egg
to taste
pinch of salt
For the filling
250 g
ricotta
80 g
sugar
15 g
cocoa
30 g
pistachio flour
1
egg
3
3moretti Doughnut Peaches
To decorate
100 ml
fresh cream
100 g
mascarpone
20 g
sugar
30 g
pistachio grains
1
3moretti Doughnut Peaches
to taste
mint leaves