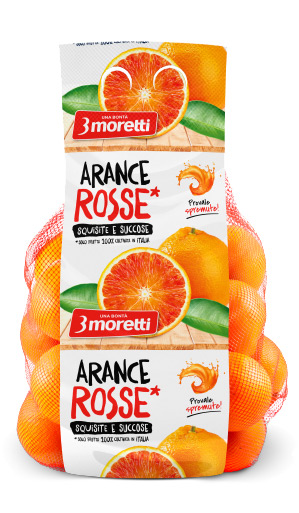 Orange cake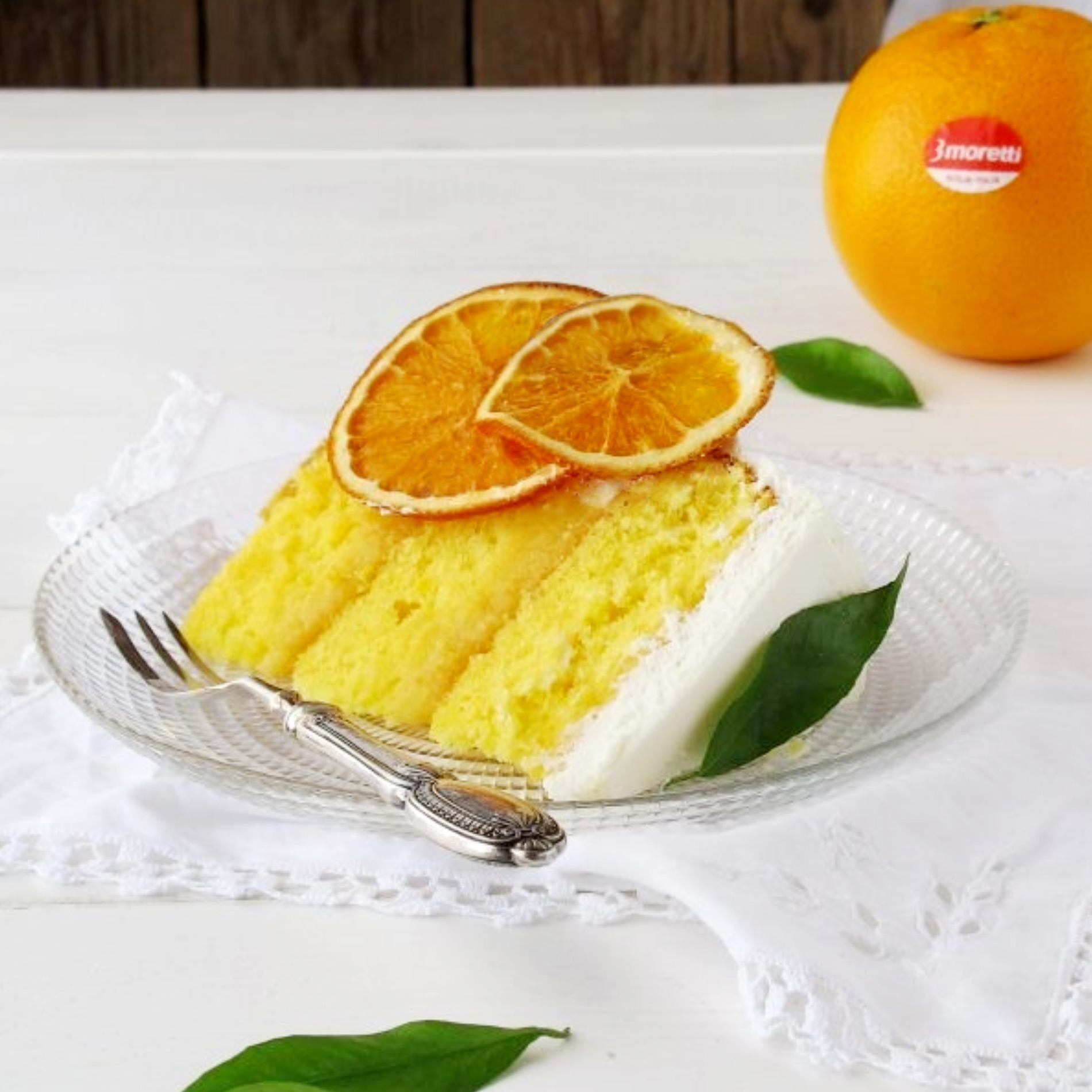 Preparation
For the cake
1
Sift the 00 flour into a bowl, add the sugar and baking powder. In the centre, pour the egg yolks, oil, juice and grated peel of the 3moretti orange. Stir until the mixture is smooth.
2
In another bowl, whisk the egg whites with the cream of tartar. Add the egg whites to the mixture, stirring from the bottom upwards, without the mixture coming apart. Split the mixture into three equal parts.
3
Grease and flour three 20cm hinged moulds and pour the mixture into each mould.
4
Bake at 160°C for about 20-25 minutes, continually testing with a skewer until it comes out clean.
For the filling
1
Whip the cream with the sugar, add the mascarpone with the help of the whips, mixing and adding it well.
2
Place the bowl in the refrigerator.
For the orange curd
1
In a bowl, beat the egg yolks together with the sugar and corn starch and set aside. Heat the juice of both the 3moretti Orange and Lemon in a saucepan with the butter. Pour the juice over the egg and sugar mixture and cook, stirring until thickened but without bringing it to the boil.
2
Remove from the heat and allow to cool (better if prepared the day before).
For the syrup
1
In a small saucepan, pour in the 3moretti orange juice, add the sugar and let it melt.
2
Switch off the heat, add the liqueur and keep it to one side.
To decorate
1
Cut the 3moretti orange into very thin slices and place them onto a baking tray lined with baking paper.
2
Sprinkle with sugar and bake at 150°C for about an hour or until the 3moretti orange slices have dried out, taking care not to burn them.
How to assemble it
1
Place the first disc of cake onto a serving plate, moisten the disc with syrup and fill the inner edge of the disc with cream and mascarpone with the help of a pastry bag, spreading a layer of 3moretti Orange Curd in the middle of the disc and level out with a spatula.
2
Alternate the different layers until you finish all the discs (you will get about 3 discs of cake with two layers of 3moretti orange curd). Cover with cling film and place in the refrigerator overnight, so that it will set as well as possible.
3
Place the leftover cream and mascarpone in a bowl covered with cling film in the refrigerator.
4
The following morning, take the cake out of the fridge and glaze the entire surface of the cake with the remaining cream and mascarpone, covering it completely and levelling it out with a spatula.
5
Decorate with dried orange slices.
Ingredients
For the cake
300 g
00 flour
300 g
sugar
130 ml
of seed oil
190 ml
3moretti orange juice
6
eggs
1
sachet of baking powder
1
sachet of cream of tartar
to taste
grated peel of 1 3moretti orange
For the filling
350 ml
fresh cream
350 g
mascarpone
70 g
sugar
For the orange curd
150 ml
3moretti orange juice
20 ml
3moretti lemon juice
120 g
sugar
90 g
butter
15 g
corn starch
3
egg yolks
For the syrup
80 ml
3moretti orange juice
10 ml
3moretti orange liqueur
1 level
tablespoon of sugar
To decorate
1
3moretti Orange
2
tbsp. of sugar