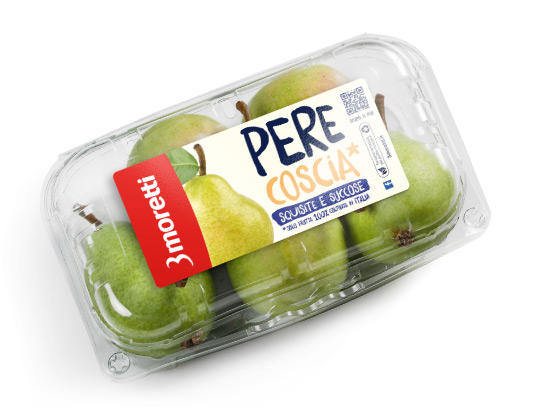 Crème Brûlée and Coscia Pear Tarts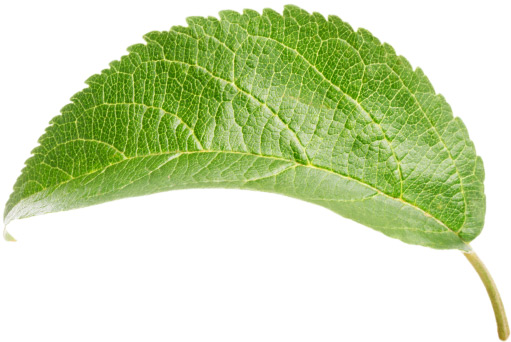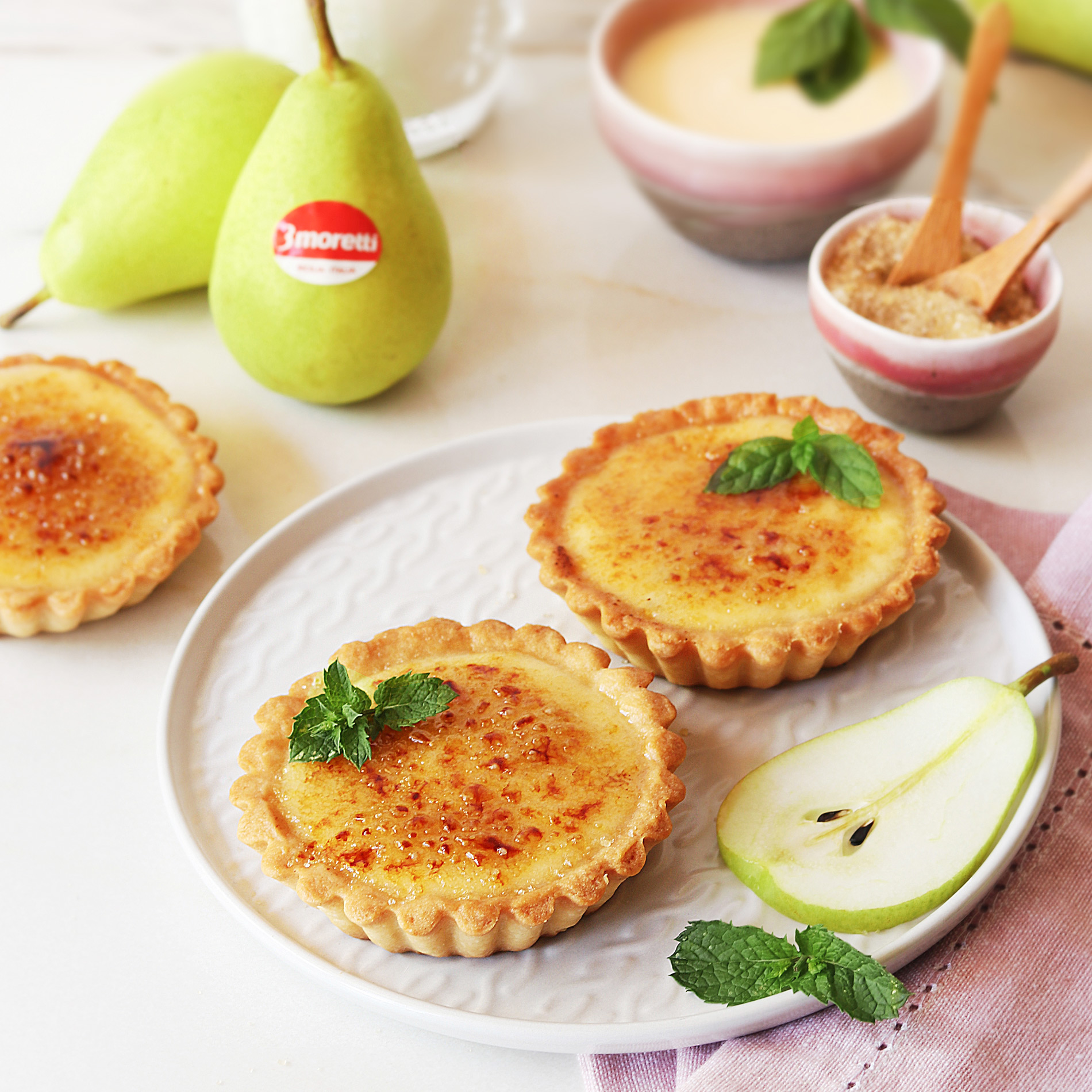 Preparation
For the tarts
1
Mix the flour, sugar, butter and water in a bowl and stir until smooth. Form a ball, cover with cling film and leave to stand for about 30 minutes in the fridge.
2
After the time has elapsed, take the dough out of the fridge and roll it out into a thin sheet. Line 6 moulds with a diameter of 10cm and prick with a fork.
3
Cover the dough with baking paper and dry pulses (beans or chickpeas) and bake in a preheated oven at 200°C for about 15 minutes.
4
Now remove both the paper and the pulses and continue cooking for a further 10/15 minutes until golden brown.
5
Once cooked, let them cool on a tray.
For the pear compote
1
Cut the 3moretti pears into small pieces.
2
Put them in a pan with the sugar, juice and grated 3moretti lemon peel.
3
Cook for about 10 to 15 minutes until the pears are soft
For the crème brûlée
1
Whip the egg yolks with the sugar until thick and fluffy.
2
Heat the cream separately and when hot, pour it over the egg and sugar mixture, stirring constantly.
3
Put the mixture on the heat and stir; just before it comes to the boil, turn it off and remove it from the heat so that it does not curdle.
4
Pour the cream into a bowl, cover with cling film and allow to cool.
How to make it
1
Spread the 3moretti pear compote In the brisè shells and spread the cream on top.
2
Sprinkle the surface with demerara sugar and, with the help of a blowtorch, caramelise the surface to create a crispy crust.
Tips
Keep the tarts in the refrigerator and, when ready to serve, sprinkle them with sugar and caramelise them.
Ingredients
For the brisè pastry
180 g
00 flour
90 g
butter
40 g
sugar
30/40 ml
cold water
For the pear compote
300 g
Clean 3moretti Coscia Pears
1
tbsp. of sugar
to taste
juice of half a 3moretti lemon
to taste
grated 3moretti lemon peel
For the créme brûlée
2
yolks
15 g
sugar
200 ml
fresh cream
To decorate