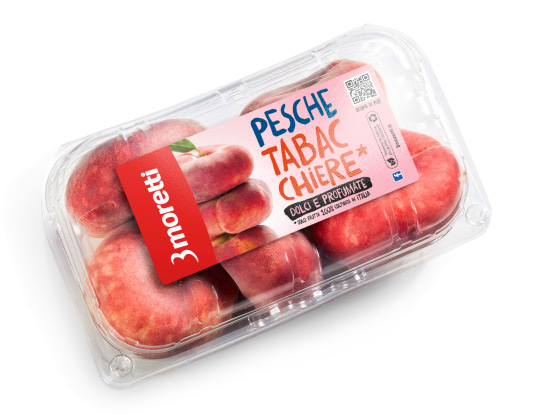 Cheesecake with Flat Peaches and Amaretti Biscuits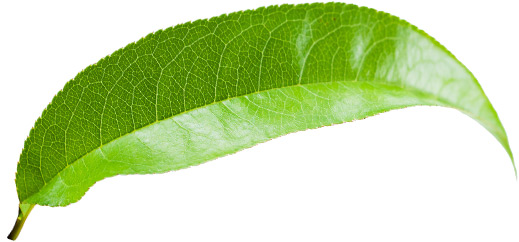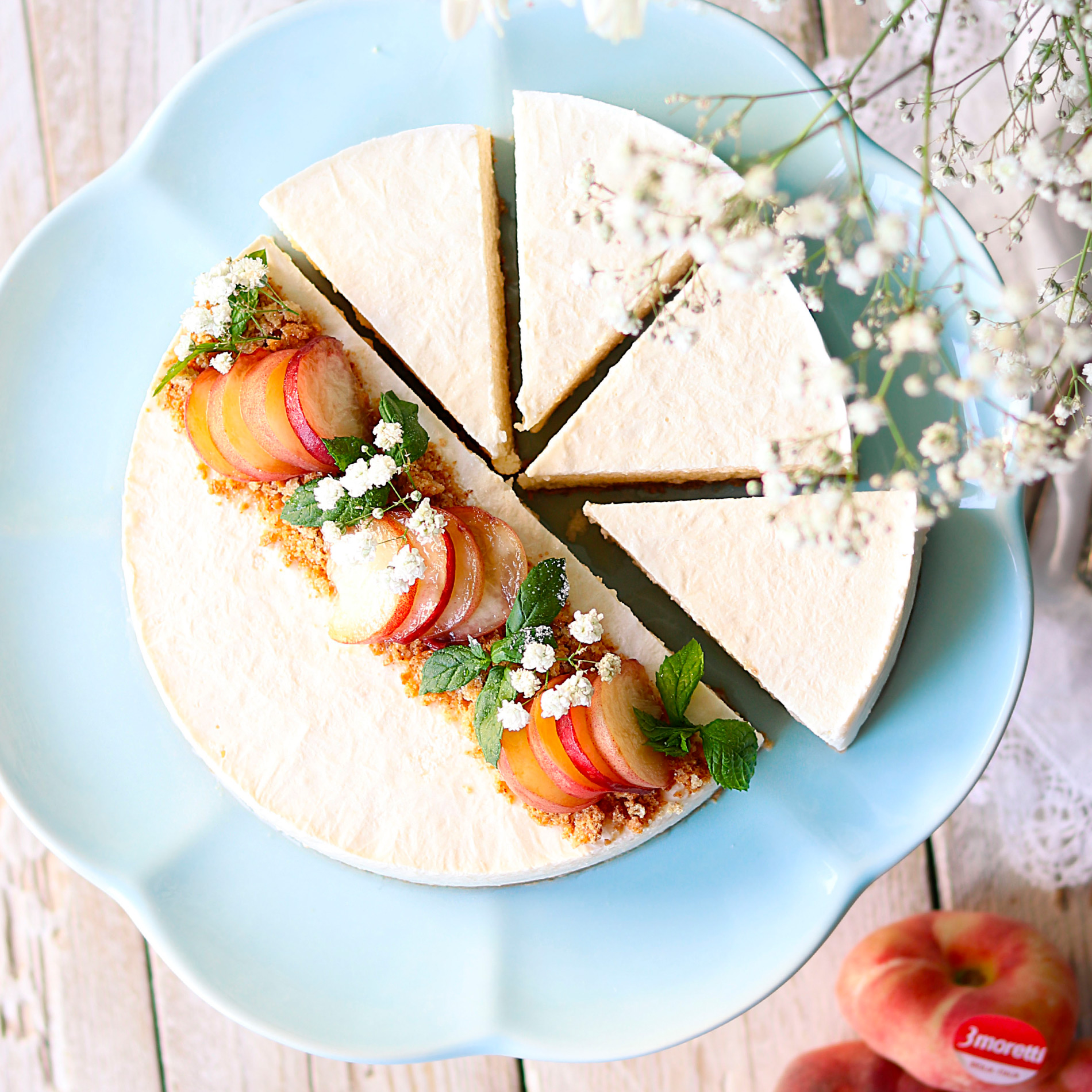 Preparation
For the base
1
Blend the amaretti biscuits and walnut kernels with the help of a blender to a powder and melt the butter in a small pan.
2
Mix the chopped amaretti biscuits and walnuts with the melted butter and stir.
3
Pour the mixture into an 18cm steel ring with baking paper underneath (if you don't have a ring, use a hinged mould lined with baking paper).
4
Compress it well with the back of a spoon, place in the fridge for about 30 minutes.
For the cream
1
Place the gelatine sheets in cold water to soak.
2
Mix the yoghurt with the mascarpone in a bowl and leave it to one side in the fridge.
3
In a frying pan, heat half of the peach purée with the sugar and 3moretti lemon juice without bringing it to the boil.
4
Turn off the heat and add the well-drained gelatine sheets.
5
Stir until the mixture is smooth.
How to assemble it
1
Take the biscuit base from the fridge and pour all of the mixture onto the base.
2
Level the surface well and let it rest in the fridge for at least 5/6 hours.
3
When the time has elapsed, turn the cheesecake out of the mould and decorate the top with a side strip of amaretti crumbs and slices of 3moretti peaches.
4
Finally, decorate with mint leaves.
Ingredients
For the base
90 g
amaretti biscuits
30 g
walnut kernels
60 g
butter
For the cream
250 ml
greek yoghurt
250 g
mascarpone
200 g
3moretti Flat Peaches purée
50 g
sugar
6 g
isinglass (3 sheets of isinglass)
to taste
juice of half a 3moretti lemon
For the finish
2
3moretti Flat Peaches
30 g
crumbled amaretti biscuits
to taste
mint leaves