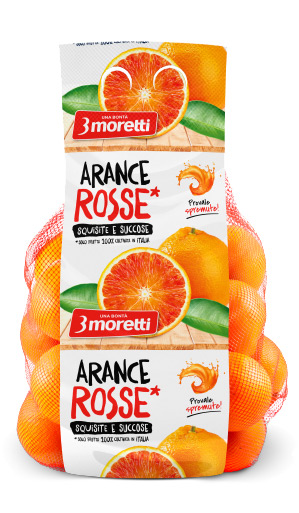 No-bake orange and chocolate tart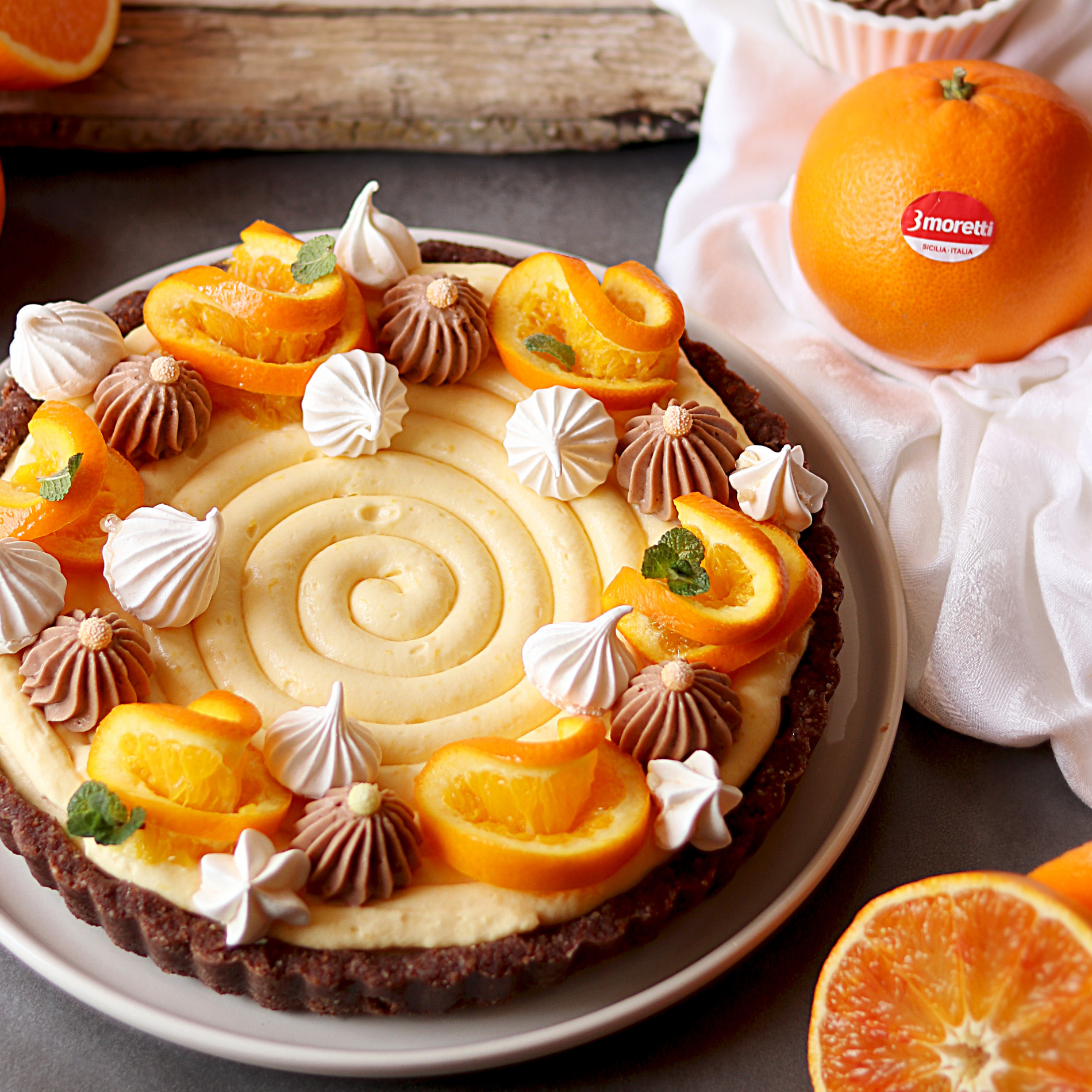 Preparation
For the base
1
Blend the biscuits and almonds with the help of a mixer, until a powder is formed and start melting the butter in a small saucepan. Add the chopped biscuits to the melted butter and stir.
2
Pour the mixture into a 24cm tart tin with a removable base and place baking paper underneath. Compress the bottom and sides well with the back of a spoon and place in the refrigerator for about 30 minutes.
To make the chocolate namelaka
1
Heat the milk with the glucose, add the gelatine previously soaked in cold water and squeezed out, pour the hot mixture over the chocolate; froth with an immersion mixer and add the cold cream.
2
Pour into a bowl and place in the refrigerator overnight.
For the orange mousse
1
In a saucepan, mix the egg yolks, sugar and corn starch, stir and add a dash of 3moretti orange juice. Put the cream on the heat and cook until it thickens, stirring constantly.
2
Switch off and pour the cream into a bowl, cover with cling film and leave to cool.
3
While the cream is cooling down, whip the cream and add it to the 3moretti orange cream. Stir with a whisk for as long as it takes for the mixture to become smooth.
How to make it
1
Cut the two 3moretti oranges into thin slices and put them in a pan with the sugar and water, then cook for about 10 minutes. Switch off and allow to cool.
2
Fold each slice in half and then another and set aside on a plate.
3
Fill a round nozzle piping bag with the 3moretti orange mousse and form a spiral from the centre to the edges.
4
Put the chocolate namelaka in another piping bag that has a French star nozzle, and decorate the edge of the tart with tufts of it, alternating with the 3moretti orange slices and meringues.
Ingredients
For the base
200 g
cocoa biscuits
100 g
almonds
120 g
butter
For the orange mousse
350 ml
3moretti orange juice
250 ml
cream
80 g
sugar
35 g
corn starch
2
egg yolks
For the chocolate namelaka
100 ml
fresh cream
50 ml
fresh milk
70 g
milk chocolate
2.5 g
glucose
2 g
gelatine (1 sheet of isinglass)
To decorate
2
3moretti Oranges
1 tbsp.
of sugar
1/2 tbsp.
of water
to taste
sprinkles
to taste
meringues