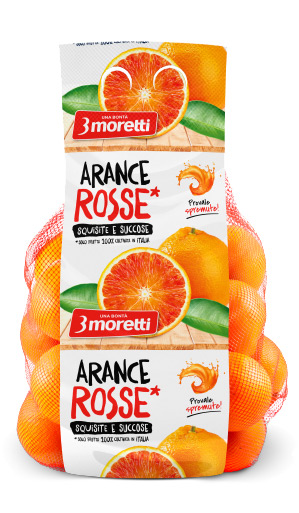 Orange Bavarian Cream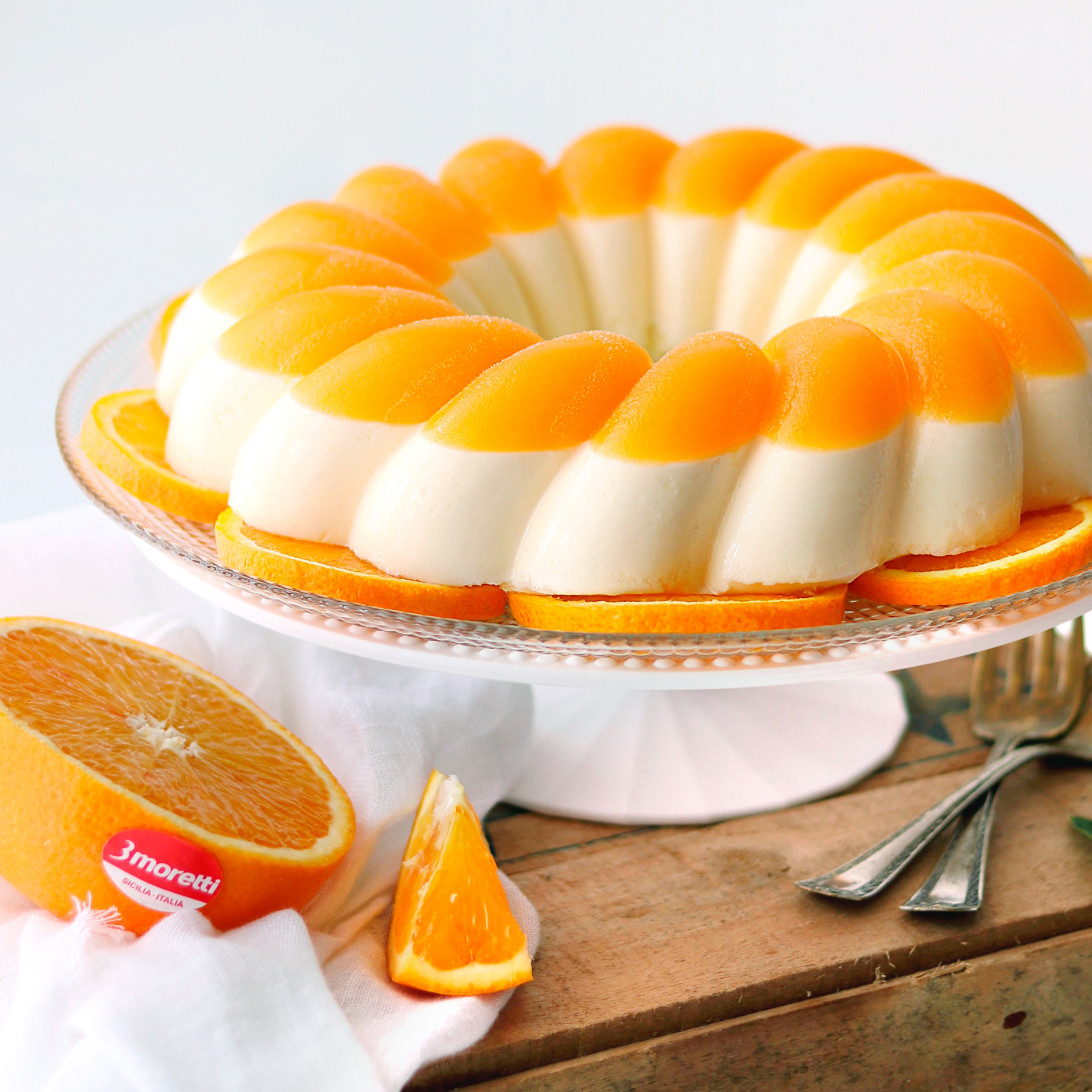 Preparation
1
In a bowl, whisk the eggs and yolk, sugar and pinch of salt with an electric whisk until light and fluffy (about 15 minutes).
2
Gradually add the sifted flour with the starch, the grated orange zest and stir gently from the bottom upwards.
3
Grease and flour a 22mm diameter mould and pour in the prepared mixture. Bake in a preheated oven at 170°C for about 15/20 minutes (always test with a skewer until it comes out clean).
4
Remove from the oven and allow to cool.
5
In the meantime, prepare the jelly by placing 2 sheets of gelatine in a bowl with cold water to soften it. Place the 3moretti orange juice and sugar in a small saucepan and heat up, add the gelatine sheets and stir. Pour the mixture into a flower-shaped silicone mould with a diameter of 22 and place in the fridge to thicken for about 3 hours (to speed up this process, you can place the mould in the freezer).
6
Meanwhile, prepare the Bavarian cream by placing 4 sheets of gelatine in a bowl with cold water to soften it. Mix the egg yolks with the sugar in a bowl, pour in the warm milk with the 3moretti orange peel, stir and remove the peel. Cook the cream in a bain-marie or over a very low heat, stirring constantly, until it covers the spoon (the cream should not boil).
7
Turn off the heat, add the squeezed gelatine sheets and stir. Add the juice from the 3moretti orange. Allow to cool and then gently mix in the whipped cream.
8
Pour the mixture into the mould, over the solidified jelly, cover the Bavarian cream with the sponge cake slices on top and place in the freezer overnight.
9
When the Bavarian cream has also solidified, take it out of the mould and flip it onto a serving plate, then decorate it with orange slices.
Ingredients
For the sponge cake
40 g
00 flour
40 g
starch
70 g
sugar
3
eggs
1
egg yolk
to taste
grated peel of 1 3moretti orange
to taste
pinch of salt
For the Bavarian cream
250 ml
fresh sterilised cream
250 ml
fresh milk
100 ml
3moretti orange juice
80 g
sugar
8 g
gelatine (4 sheets of isinglass)
2
egg yolks
to taste
peel of 1 3moretti orange
For the jelly
200 ml
of 3moretti orange juice from 1 orange
4 g
gelatine (2 sheets of isinglass)
1
tbsp. of sugar
For decoration