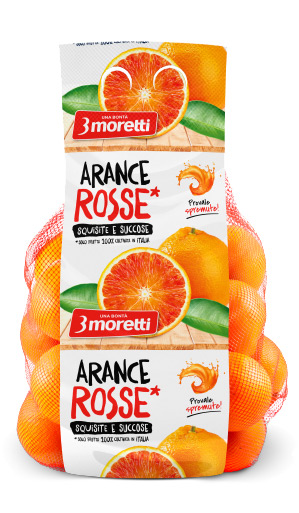 Orange and Pistachio Roll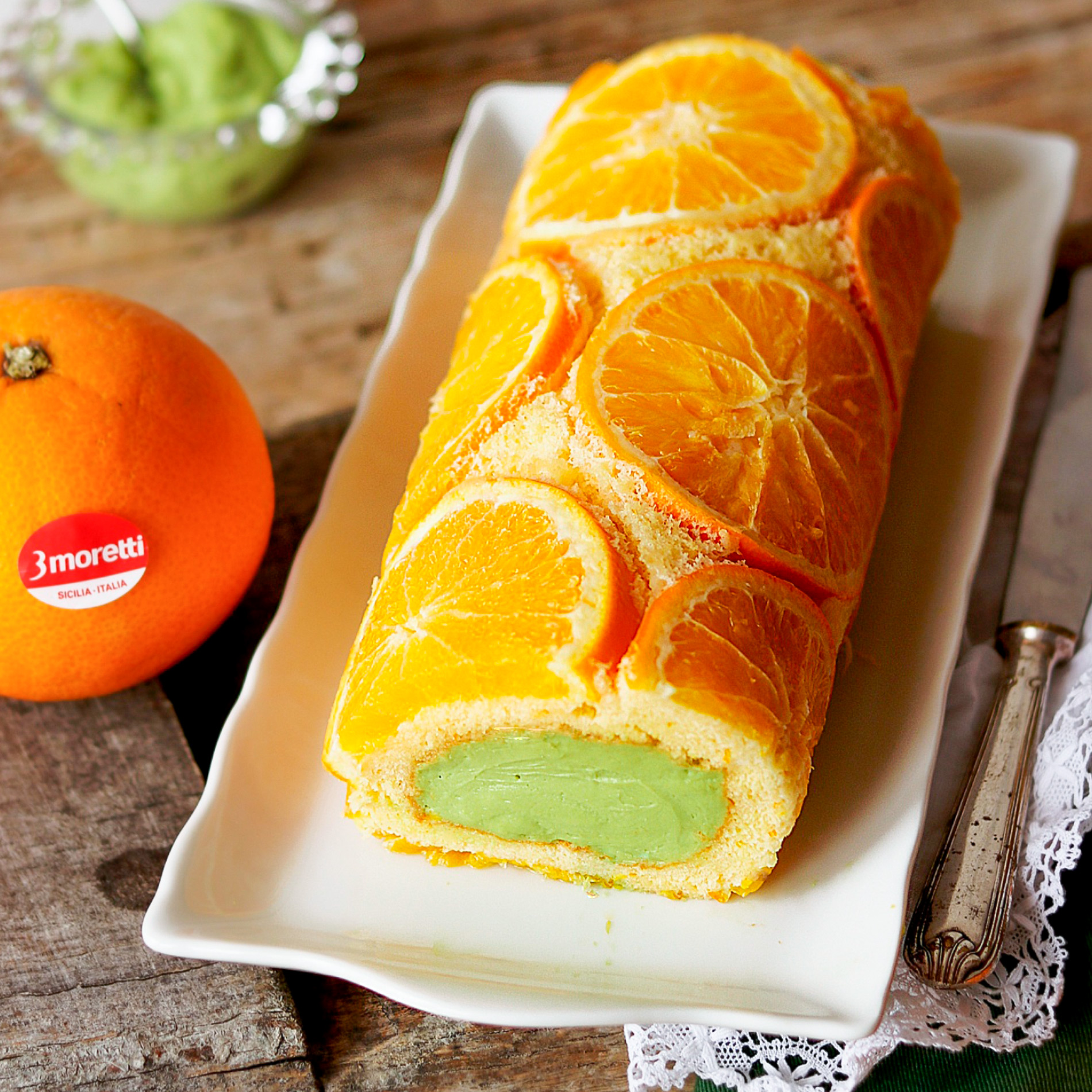 Preparation
For the roll
1
Cut 10 thin slices of 3moretti Oranges.
2
Place a sheet of baking paper onto a 24x30cm rectangular baking tray and sprinkle it with caster sugar and arrange the orange slices on top.
3
Whisk the egg yolks with the sugar until the mixture is thick and fluffy.
4
Add the oil and orange juice while continuing to whisk.
5
Add the flour and finally the stiffly beaten egg whites. Stir from the bottom upwards so that the mixture does not come apart.
6
Pour the mixture over the orange slices, spread out the mixture in the baking tin and bake at 180°C for about 20 minutes, continually testing with a skewer until it comes out clean.
7
Remove from the oven and allow to cool.
For the pistachio namelaka
1
Soak the gelatine in cold water.
2
Melt the white chocolate in a bain-marie.
3
Bring the milk, honey and cream to the boil in a saucepan. Turn off the heat, add the well-drained gelatine and stir.
4
Add more liquid and continue until it is fully mixed in.
5
Finally, add the pistachio paste and mascarpone, refining the cream's shape with the help of an immersion blender.
6
Cover the container with cling film and place the pistachio namelaka in the refrigerator until it solidifies for a minimum of 6 hours or if possible, it is better left overnight.
To finish
1
Spread the namelaka on the biscuit dough and roll it up.
2
Cover with cling film and leave to rest for a couple of hours in the fridge.
Tips
It is preferable to prepare the namelaka cream the day before so that it can set well. The next day, prepare the roll and fill it.
Ingredients
For the roll
70 g
00 flour
60 g
sugar to taste
10 g
baking powder for desserts
60 ml
3moretti orange juice
40 ml
seed oil
4
eggs
1
3moretti Orange
For the pistachio namelaka
200 ml
fresh cream
150 ml
milk
130 g
pistachio paste
100 g
white chocolate
50 g
mascarpone
6 g
honey
5 g
gelatine (2 1/2 sheets of isinglass)